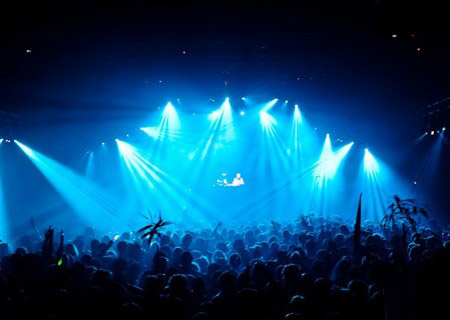 Since April 2008 Electric Deluxe Presents (EDP) has been running in tangent with the label, providing a convergent point for its roster, like-minded electronic acts and—most importantly—its fans through a regular series of events.
Matching EDLX's liberal aesthetic, founded on granting artists the freedom to pursue projects beyond their 'normal' parameters, EDP has consistently delivered taut and forward-thinking programs that transcend the tiers of techno and beyond.
Alongside its popular residency at Melkweg in Amsterdam, EDP has held satellite nights in Rotterdam (Watt, Catwalk), Nijmegen (Doornroosje) and Utrecht (Poema), as well as showcases at some of the country's leading techno festivals, including a sold out Mysteryland in 2010, Lowlands and Amsterdam Dance Event (ADE). Outside of Holland, EDP has hosted parties in some of Europe's most prestigious venues, such as Berghain in Berlin, stretching out to London and Lausanne in April 2012 with its ambitious Four Year Anniversary Weekender.
But whether its entertaining 60,000 festival-goers to playing intimate label nights, the crux of EDP is the same: the assimilation of EDLX's core principals as a label—innovation, creativity and a cutting-edge mentality—into one unbeatable party.